Jennifer Perkins
Real Estate Agent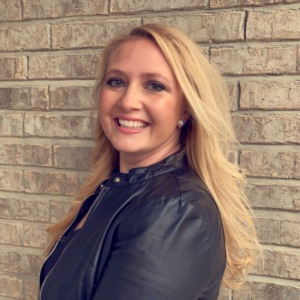 Jennifer Perkins is proud to join the outstanding group of real estate agents at the Kathy Helbig Group. Jennifer grew up in Saint Charles and is currently a member of the Saint Charles Board of Realtors. A lifelong resident, her extensive knowledge of the Greater St. Louis Real Estate market is an asset to her clients.
Jennifer's clients receive an exceptional level of personal attention and constant communication. Trust is very important to Jennifer, and she wants her buyers and sellers to feel valued and listened to at all times.
Above all, Jennifer feels that Experience Realty Partners is the perfect fit for her because, like the brokerage as a whole, she values professionalism and a high quality of service for her clients.
Jennifer firmly believes in moral character, and her top goal is to make her clients become clients for life.
In every transaction, top on Jennifer's priority list is finding the perfect home to fit into the buyer's lifestyle, and the perfect buyer to continue the legacy of each home.
"I believe home buying is a personal experience," said Jennifer. "I feel so blessed for the opportunity to help others while doing something that I truly love."
Jennifer is the total package, level-headed, patient, a team player, a hard worker, and sets strategic goals.
When she's not helping homeowners and buyers, she loves to spend time with her daughter, family and friends, and has a passion for travel.