Amber Schlottach
Realtor®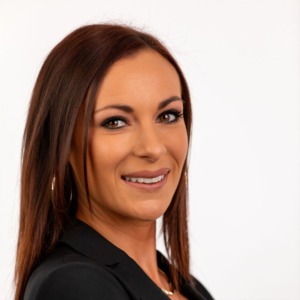 Amber Schlottach is a second generation realtor who was born and raised in Hermann, MO. Amber's impeccable time management and organization, coupled with a truly remarkable gift for effective communication, stems from decades of work in the service industry. Amber's clients swear by her ability to put them at ease during their real estate transactions.
Prior to entering the real estate field, Amber exceled in the service industry, displaying leadership skills that carried over into her role as a key team player at Experience Realty Partners. Her attention to detail and understanding of constructive prioritization are evident in her work, and her background left her well-connected with many St. Louis area experts. She navigates high pressure situations with poise, preferring to absorb the stressful parts of real estate so that she can assure an enjoyable experience for her clients.
After bouncing around the states, spending time in Colorado and California primarily, Amber returned to the Midwest, as she firmly believes there is no better place to call home than St. Louis. Amber is a "people person" and loves meeting and getting to know new people. Working as a real estate professional allows her to meet a wide range of people while showcasing her talents and making the process fun with her confident, outgoing, and bubbly personality.
Amber loves being a member of the Experience Realty Partners because she loves learning from the elite group of realtors with backgrounds and specialties in different areas. Each day brings something new, and she treasures the outlet for her creativity and opportunity to bring good to the world.
Amber specializes in the sales of new builds and existing homes in the most desired luxury neighborhoods in the St. Louis area.